Retinal Research Q&A with Dr Wykoff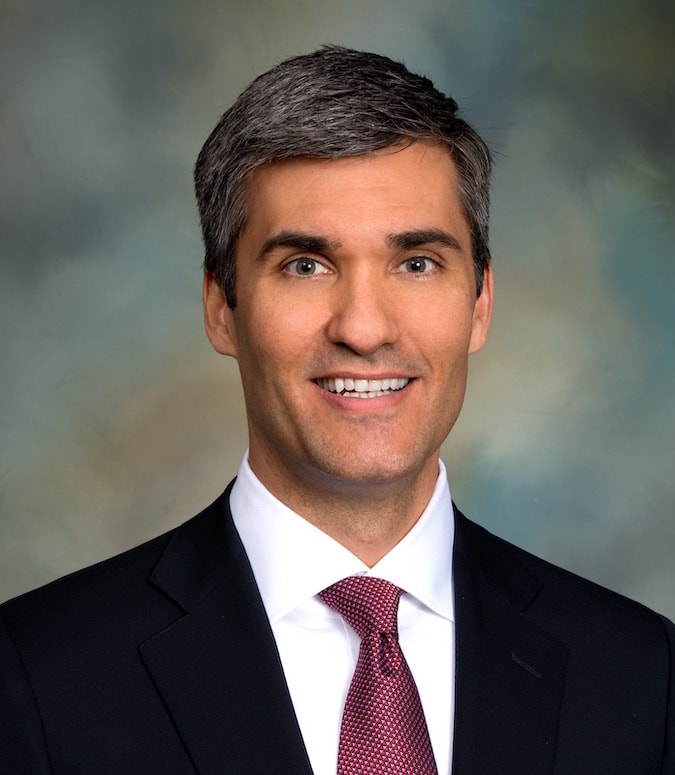 We recently sat down with RCA's research lead, Dr. Charles Wykoff, to gain his thoughts on the value of retinal research and clinical trials and what excites him about the groundbreaking research that Retina Consultants of America is performing.
Why are you passionate about clinical research and trials for retina disease?
I was going to be a basic scientist. I completed a PhD in molecular biology before going to medical school. During that time, I was fortunate to work on the biology of hypoxic signaling, including VEGF, under the guidance of Peter Ratcliffe, who was awarded the Nobel Prize in Medicine in 2019 for his ideas. Through medical school and vitreoretinal training, I gravitated towards translational research and clinical trials. I have always loved the challenge of studying the unknown and expanding our boundaries of knowledge. To be able to do that in the context of clinical research is an incredible privilege and an honor taken very seriously.
When I moved to Texas in 2011, RCH had a thriving research center of excellence in the heart of the Texas Medical Center, the largest medical complex in the world. We efficiently moved to establish a research presence on the north side of Houston and this center of excellence has continued to grow. Subsequently, we have established multiple other research centers across Houston. We are dedicated to performing research of the highest quality.
This process has been challenging and rewarding; over the years we have refined our strategies and have learned a tremendous amount about executing effective, efficient, high-quality clinical research. Transitioning to RCA brings an incredible opportunity to apply these insights nationally through creation of a world-class organization dedicated to vitreoretinal clinical research.
How have clinical research and trials impacted the treatment of retina disease?
Our field of vitreoretinal diseases has seen tremendous advances over the last 20 years. The development and application of anti-VEGF monotherapies for exudative retinal diseases has positively impacted huge numbers of patients with neovascular AMD, diabetic retinopathy, retinal venous occlusive diseases and many others. But, there remain substantial limitations to our current generation therapies, and I see a future for our patients and our practices that is brighter than ever. New therapies holding the potential for improving efficacy and durability will benefit these patients even more. Beyond the exudative diseases, treatments for our atrophic retinal diseases including geographic atrophy, idiopathic macular telangiectasia and inherited retinal diseases will continue to transform patient expectations and expand our therapeutic toolbox.
Because of our national footprint, we as RCA have an opportunity, even an obligation in my perspective, to be at the forefront, advancing these promising opportunities and constantly developing and introducing next-generation therapeutics.
How does access to clinical trials benefit the patients we serve?
There are many ways that patients can get involved with clinical research. These range from observational studies aiming to understand the natural history of retinal diseases to long-term interventional studies of new pharmaceutical agents. Across RCA, we are participating in many dozens of clinical trials at any given timepoint spanning most retinal diseases, including phase 1, 2, 3 and 4 clinical studies as well as a host of non-interventional studies, for example those evaluating the utility of new devices including novel imaging modalities.
The personal stories of our patients are inspirational and incredibly varied. Some participate in order to get access to a potential treatment for a currently untreatable blinding disease such as geographic atrophy, idiopathic macular telangiectasia, or retinitis pigmentosa. Others participate in order to get access to more durable therapeutics, for example through the promise of gene therapy for exudative retinal diseases. Others participate because they are professional scientists or physicians who recognize the personal and professional value of engagement in research. Still others participate because of a desire to contribute to advancing medical science or because they want to help their kids or grandkids in the context of retinal diseases with a genetic component.
It is our mission to deliver the best possible care to all patients, regardless of participation in clinical research or not. We have developed and refined a systematic and efficient approach to educate patients and incorporate them into a clinical trial program when it is appropriate. In the large majority of cases, patients within our clinical studies develop a close relationship with their study team and derive a clear sense of satisfaction for being an integral part of advancing care for vitreoretinal diseases.
What benefit does partnering with RCA provide to practices who are actively participating within clinical research and trials?
Among many, I would highlight two major benefits. First, access to a group of physicians and practices dedicated to advancing our frontiers of knowledge within retinal diseases by participating in world-class clinical research. This was one of our founding principles and remains a deep-seated value and a key driving force. Meaningful and rewarding participation in clinical research takes a team; this is not an endeavor for a one-man show.
Second, access to an array of details related to optimizing strategies for clinical research, including specifics of trial performance, recruitment, retention, staffing, budgeting and training. While many of the practices comprising RCA have extensive and impressive experience with clinical research, some have more than others. Within RCA, we aim to recognize best-practices from each center and transfer these to all other sites. We are committed to generating the highest-quality data possible from our clinical research, with consistent methods used across our sites. Towards this goal, we are in the process of creating a set of standard operating procedures for performance of each of the many critical steps involved with clinical research.