Welcome to the New RCA Website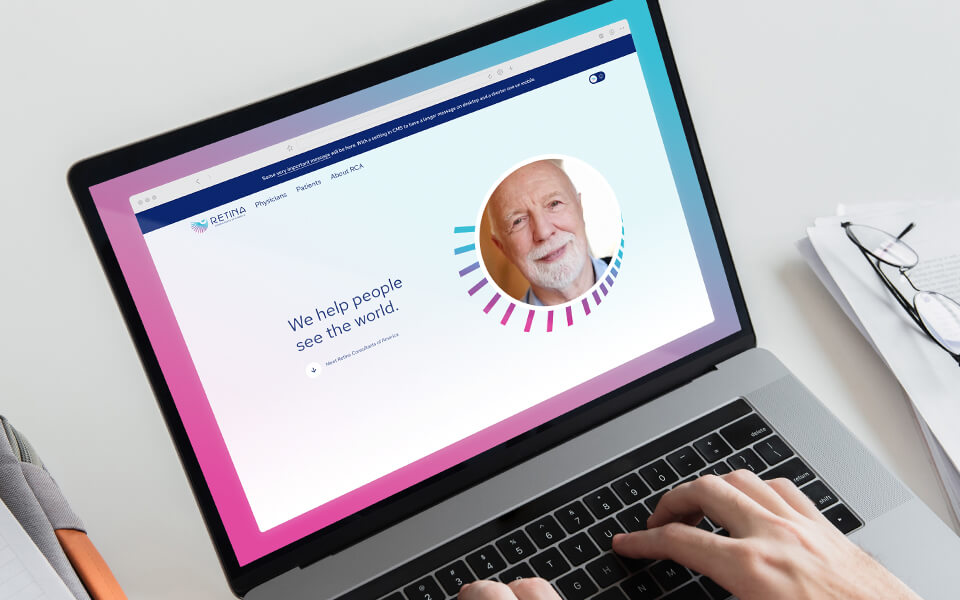 We're thrilled to usher in a new digital era for Retina Consultants of America with the launch of our new website. This milestone reflects our unwavering commitment to advancing retinal care and fighting blindness around the world. At RCA, innovation thrives, led by a dedicated network of retina specialists who not only participate in groundbreaking research, but also take care of patients every day.
Our new website offers insights into our mission, the distinguished physician leaders who administer care, and the holistic approach we take to enhance patients' lives and help them preserve their vision. You can learn more about our research initiatives, peek inside our partner practices, and read through curated resources from around the country.
From a technical perspective, we've modernized the user experience. Connecting with our team has never been simpler. We've streamlined the process for physicians seeking partnerships, providers looking to refer patients, and individuals searching for a state-of-the-art retina center.
If you have any questions or need more information, don't hesitate to contact us. We're here to make the best retinal care more accessible to patients across the country.