Virtual Conference: Featuring Dr. Margaret Chang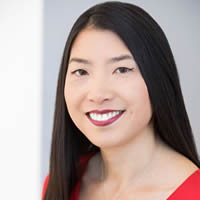 Margaret Chang, MD, MS from Retinal Consultants Medical Group joined fellow ASRS Women in Retina (WinR) in a virtual networking event on January 24.
They had a robust discussion about career advice and searching for jobs. Dr. Chang provided pearls of wisdom such as realizing that the learning process does not stop after the fellowship ends and to always be available for referrals and discussion with other doctors. Staying open to new referrals, new ideas, and new opportunities is the key to advancing your career. Additionally, Dr. Chang commented about the need to have a work-life balance and that begins with having a great support system at home. She feels fortunate that the retina specialty has changed over the last 10 years and more women are in private practice.
"I can't do it all. I realize that having great support is crucial so when I do have time at home it is spent focusing on my children and family." - Dr. Chang