Retina Consultants of America Adds Austin Practice to Nationwide Network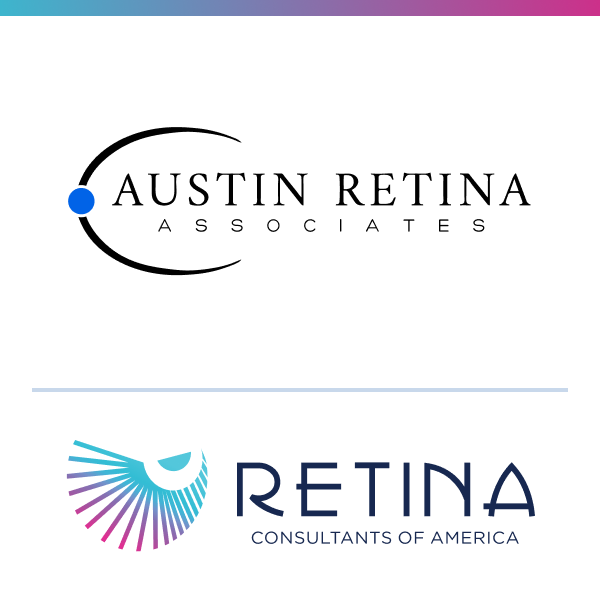 AUSTIN, TX (August 16, 2022) – Retina Consultants of America (RCA), a comprehensive physician management services organization, announces today an alliance with Austin Retina Associates (ARA), a 10-physician practice with 16 locations in and around the greater Austin metropolitan area. This partnership furthers RCA's Texas footprint and expands its influence in innovative research.
"We are excited to bring our two preeminent retina research centers together in Texas to lead the fight against retinal and macular diseases. Austin Retina Associates has world-class retina surgeons who share RCA's passion for cutting-edge retina research and providing state-of-the-art retina care with a focus on helping patients who require a specialized level of eyecare," said David Brown, MD, Director of Research and Board Member, Retina Consultants of Texas.
ARA is a recognized leader in research for retina conditions, and as a part of RCA, it will continue to partake in pivotal clinical studies to provide patients with opportunities to receive the latest innovative procedures and therapies. For over 30 years, ARA has participated in more than 130 clinical trials through its two strategically located clinical research centers.
"At Austin Retina Associates, we aim to serve with compassion, strive for excellence and practice humility to enhance the lives of the people in our community. To that end, we are thrilled to join forces with Retina Consultants of America, whose mission aligns with ours and allows us to remain autonomous through self-governance," said Jose Agustin Martinez, MD, President, Austin Retina Associates. "We are honored to collaborate with America's top retina specialists so we can continue to provide excellence in retina care through effective delivery of clinical care, sight-saving application of clinical research and visionary leadership throughout the retina world. This partnership will build upon the strengths of both organizations, creating a better future for our patients."
ARA is comprised of 10 physicians, spearheaded by senior leadership of Dr. Jose (Pepe) Agustin Martinez, MD, Dr. Clio Armitage (Armie) Harper, III, MD, and Dr. Mark Levitan, MD. With the addition of ARA, RCA now has a total network of more than 190 physicians spanning across the United States.
RCA's business model enables retina specialists to retain autonomy and ownership, augmented by sharing best practices facilitated through the Medical Leadership Board and executive management support. Practices within the network will continue to drive all clinical decisions and remain highly involved in strategic operations. If you are interested in learning more about the advantage of partnering with RCA, e-mail info@retinaconsultantsofamerica.com or call (972) 779-0707.
About Retina Consultants of America
Retina Consultants of America (RCA) is the only network of leading retina specialists focused solely on retinal care with the mission of saving sight and improving patient lives through innovation and the highest quality care. Created by Webster Equity Partners in 2020 and headquartered in Southlake, Texas, RCA operates in more than 180 locations in 18 states, including California, Colorado, Florida, Georgia, Indiana, Kansas, Kentucky, Minnesota, Mississippi, Missouri, New York, North Carolina, South Carolina, South Dakota, Tennessee, Texas, Utah and Washington.
RCA's physician-led practices use their collective voice to shape the future of retinal treatments and share operational and medical knowledge that ensures a high standard of care for patients and practices. Through RCA's physician-centered practice management model, physicians continue to drive state-of-the-art clinical care and practice culture, while benefitting from the business expertise, resources and shared best practices available through RCA.