Retina Consultants of America Host Evening Event During AAO 2022 in Chicago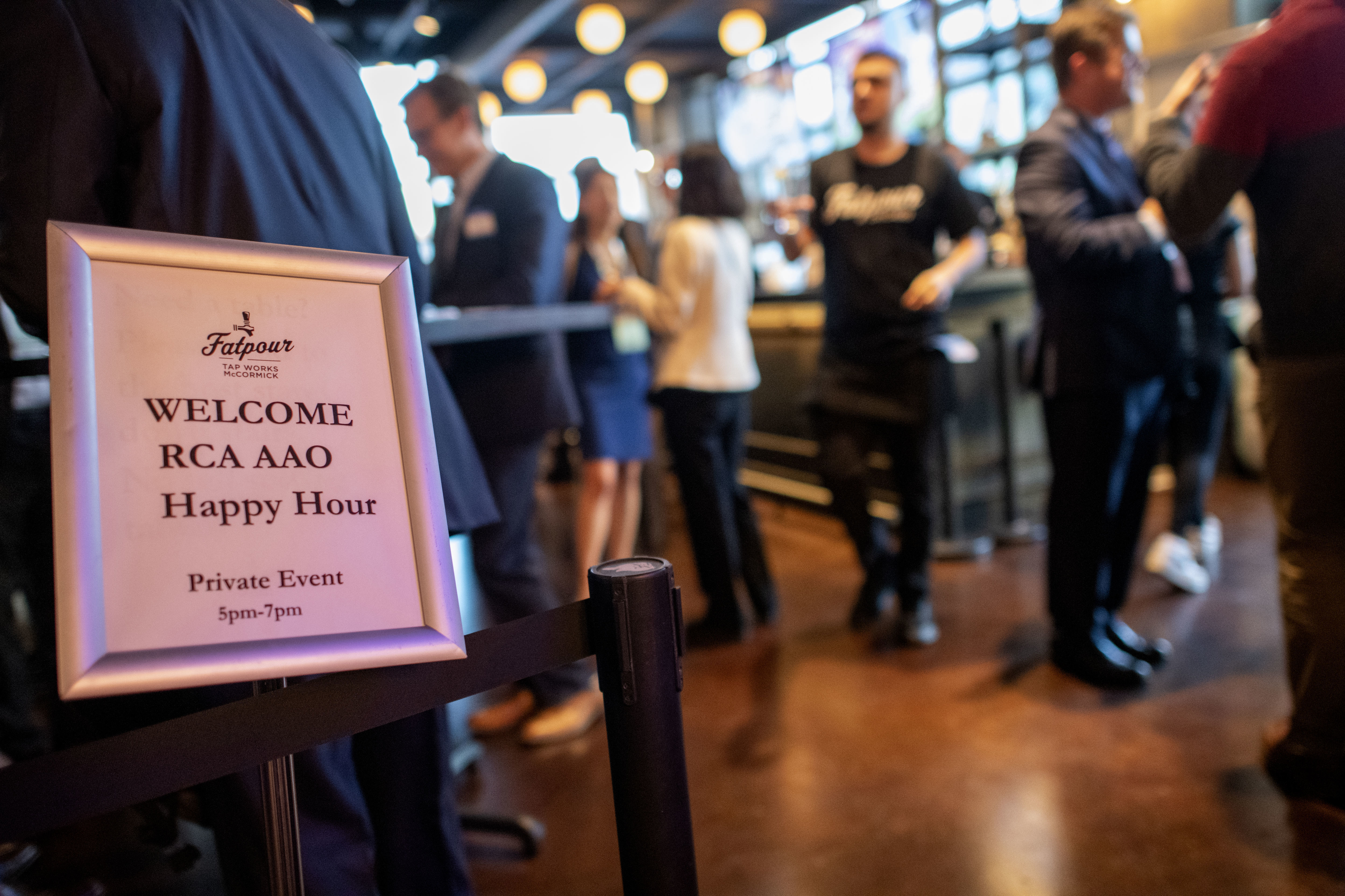 On October 1, 2022, Retina Consultants of America (RCA), held an evening cocktail event at Fatpour Tap Works McCormick Place in Chicago to celebrate the brilliant expert physicians who shared their experience in nearly 30 presentations at AAO 2022 Chicago.
"We were excited to see so many of our physicians from across the country coming together in-person, sharing their cutting-edge research and experience during the conference. We are proud to have them as a part of our team at RCA, and we were happy to be able to put this evening event together during AAO 2022 to celebrate their achievements," said Dr. David Brown.
RCA is the only network of leading retina specialists focused solely on retinal care with the mission of saving sight and improving patient lives through innovation and the highest quality care. Created by Webster Equity Partners in 2020 and headquartered in Southlake, Texas, RCA operates in more than 180 locations in 18 states. Through RCA's physician-centered practice management model, physicians continue to drive state-of-the-art clinical care and practice culture, while benefitting from the business expertise, resources and shared best practices available through RCA.
Dr. Robert Mittra (Retina Consultants of Minnesota), Dr. Dante Pieramici (California Retina Consultants)