Retina World Congress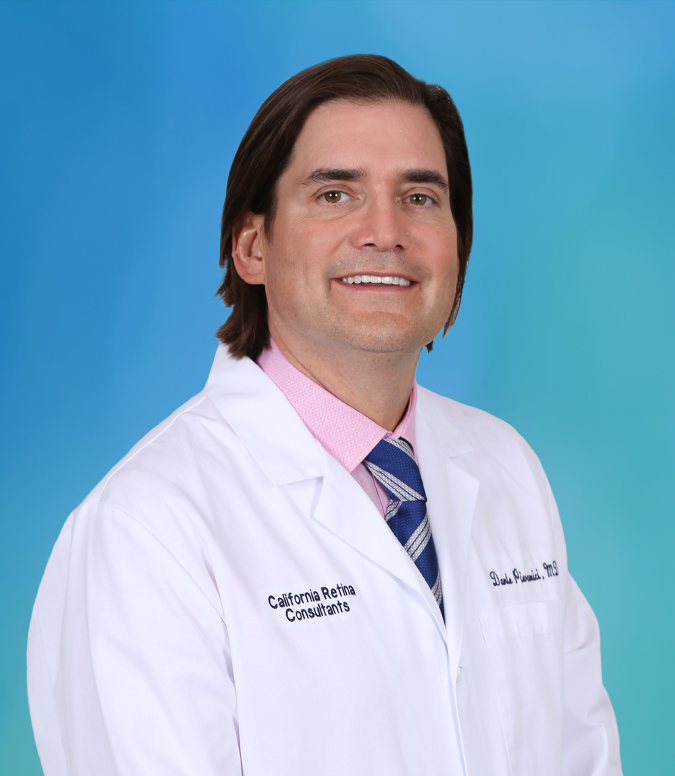 Despite the coronavirus lock-down, retina specialists from around the world have continued to share new innovations and teachings at our many virtual meetings. These virtual meeting platforms have proven to be an effective way to continue the scientific progress in our specialty.
Most recently, Dr. Pieramici spoke virtually at the Retina World Congress about the new port delivery system (PDS) with ranibizumab to treat wet AMD. The novel drug delivery device is manufactured by Roche and Genentech and is designed to offer patients long-term delivery of anti-VEGF therapy for six months or longer, without a refill. Currently, patients require much more frequent intraocular injections to control the disease process.
"This is a wonderful, long-term solution for people with wet AMD and potentially diabetic eye disease. We hope the device will gain FDA approval in the near future," said Dr. Pieramici. The PDS should make treatment less burdensome for the patients and doctors. One major shortcoming of current intraocular injections for wet AMD, is the monthly or bimonthly scheduling of treatments. Coming back to the office on a regular basis can be difficult for some of our patients, especially in the last year with COVID-19. When patients miss appointments and treatment, they may lose vision that cannot be recovered. We hope that less burdensome therapy will not only make treatments easier, but will result in better long-term visual outcomes.
The PDS requires an outpatient surgical procedure to be placed and does carry some risks not seen with intravitreal injections, but these are a reasonable trade-off given the benefits of fewer long-term injections and office visits. The device can be refilled in the office multiple times and was preferred over intraocular injections in our study patients. This will not be a therapy for all patients with wet AMD, but it will offer some, the chance for more durable therapy.
I have had the chance to work on the planning and development of this device over that past five years as have a number of my Retina Consultants of America (RCA) partners. Dr Margaret Chang of Retina Consultants Serving Northern California, and Dr Charles Wykoff of Retina Consultants of Texas (formerly Retina Consultants of Houston), are likewise intimately involved with the analysis and publication of recent data concerning the PDS. The PDS is but one of the many ways physicians at RCA are contributing to advancing the science in our specialty striving to provide our patients with better care in the future.