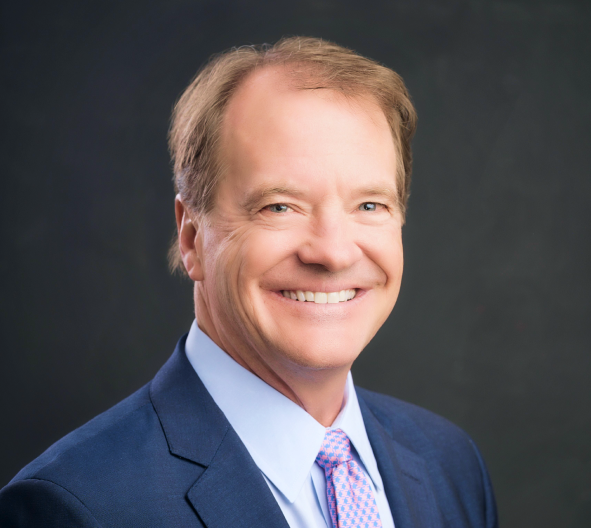 Jim Greenwood
Executive Chairman
I am a mission driven servant leader dedicated to the development of healthcare's next generation of selfless executives who are making a difference."
For more than 25 years, Jim Greenwood served two healthcare services organizations in a variety of roles that included Chief Financial Officer, Executive Vice President of Corporate Development and as Chief Executive Officer.
Children

Precious Grandchild

Certified Scuba Divers in the Family

Golf Clubs in the Bag I Still Carry
Most recently, Jim joined Vision Source in January 2013 and subsequently retired in November 2019 after a successful transition of ownership from a private equity firm to Essilor of America. Vision Source is the nation's largest network of private practice optometrists with more than 3,200 locations and 16 million annual patient visits. In 2019, Jim received the "Person of Vision" award from Prevent Blindness.
Prior to joining Vision Source, Jim was with Concentra for nearly 20 years. Concentra provides occupational medicine, urgent care, physical therapy, and wellness services from more than 520 medical centers in 44 states. Concentra currently has approximately 1,500 affiliated physicians. During his tenure, the organization completed over 150 acquisitions and joint ventures, growing the medical group from 30 to 1,000 affiliated physicians before being acquired by Humana in December 2010. Greenwood remained with Humana for two years subsequent to the acquisition.
Jim currently serves on the Board of Directors for Cardiovascular Associates of America, Avesis Incorporated, and LEARN Behavioral. Mr. Greenwood graduated from Baylor University in 1983 and became a certified public accountant. Mr. Greenwood is an advisor to the Baylor's Healthcare MBA Program.
Jim is married to Debbie, they've enjoyed 37 years of marriage and have raised three now-grown children.